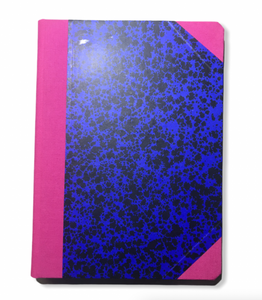 For those who don't live without a notebook around!
Notebooks manufactured by one of the oldest Portuguese companies - Papelarias Emílio Braga - since 1918.
Handmade, without recourse to industrial equipment, they are sewn and glued, with techniques with more than 100 years.
And because we know how much you love a custom product, we offer 8 possible combinations that you can choose from. Plain paper, A5 (23x17 cm).
Sheets of 90 g on cream paper, special for writing.
The spine and corners in lined fabric for greater strength.

Certified source paper.