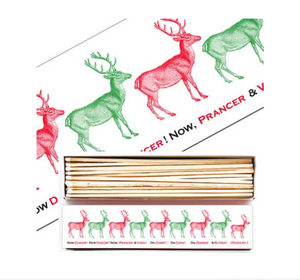 Archivist was founded in 1994 by William and Sarah to offer the highest quality letterpress stationery. Collaborating with artists all over the World, they have created the finest range of British Letterpress cards and luxury matches. 
Fun box of matches from the Archivist collection
Our stylish long match boxes are practical and fabulous all at the same time. Containing our extra long match sticks that make lighting fires and storm lanterns a breeze!
Contains 45 matches, each measuring 28cm long
Dimensions 29cm x 6cm x 5cm