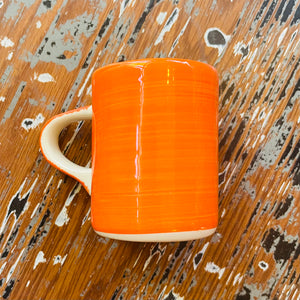 Drink your morning shot of coffee in this stylish Sgraffito Espresso Cup from  Musango. Ideal for those who love their espresso, macchiato or cortado, this contemporary small ceramic mug is hand-painted and hand-finished by artisan craftspeople in Portugal.
These mini cups can also be used as individual dessert pots, great for a single serving of lemon posset or chocolate mousse!
Sgraffito ('to scratch' in Italian) refers to a decorative pottery technique whereby layers of colour or colours (underglazes or coloured slips) are applied to pottery and then scratching off parts of the layer/s creates contrasting images, patterns and textures to reveal the clay colour underneath.